Massachusetts College of Liberal Arts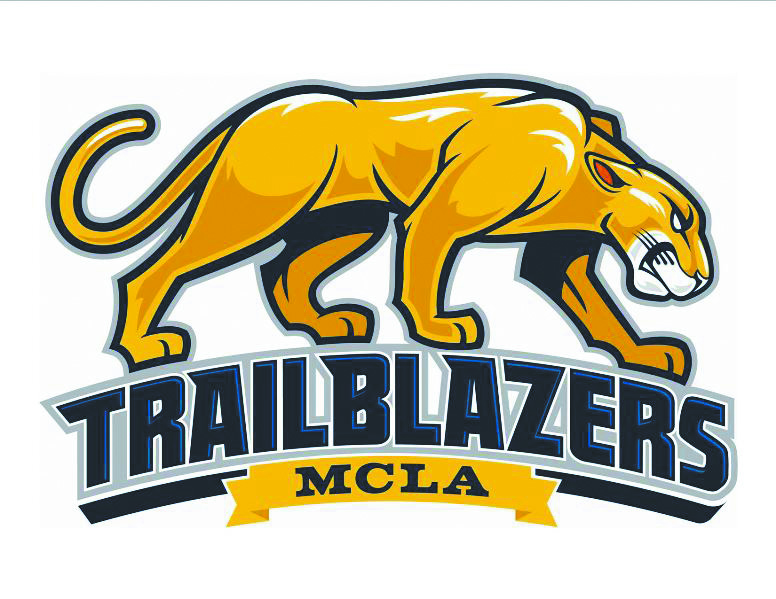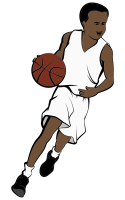 Blake Newcombe - SF
Team: Massachusetts College of Liberal Arts Trailblazers
[ID #826]

Location: North Adams, MA (New England)
Conference: V.9 [Division 2]
President: sparky

[since March 25th 2021 | last seen November 27th 2022]
Rating: 93.26 - Overall Position: #378
Fan Mood: 126.32
Alumni Mood: 55.90
Prestige: 42
Team Notes:
• Jan 27 2029: 2-star prospect
Kevin Jacobson
committed.
• Jan 25 2029: 4-star prospect
Jayden Sapp
committed.
• Mar 12 2028: Made the division 2 tournament field.
• Feb 10 2028: 2-star prospect
Les Beaumont
committed.
• Jan 01 2028: 2-star prospect
Joe Shelton
committed.
• Nov 03 2027: 3-star prospect
Deon Bonner
committed.
• Mar 14 2027: Made the division 2 tournament field.
• Feb 27 2027: 2-star prospect
Marty Williams
committed.
• Feb 11 2027: 3-star prospect
Sid Matthews
committed.
• Dec 12 2026: 3-star prospect
Steve Holly
committed.
Record:
Wins: 19 Losses: 13 Pct: .594 Conf Wins: 13 Conf Losses: 9 Conf Pct: .591 Conf Rank: 7 Last10: 8-2 Streak: W2
Pts Ave: 85.3 - 76.2 Pts Diff: +9.1 Team Power Index: 144.6
Press Releases:
Jan 04 2029:
A bad break for Pat
-
by sparky on November 18th, 2022
For years he's been known as heartless Lothario, but as a tear rolled down MCLA head coach Patrick Sorrentino's cheek yesterday, fans of HOCBB saw that he in fact does have a heart, and a broken one to boot. Earlier in the day, he learned for the first time that he had a 17 year old son. Usually, when something like this happens, trillionaire Les Chitwood will swoop in, and everything will be taken care of. But, usually the progeny of the 5'6⅔" Sorrentino don't turn out to be 6'10" and committed to the Bonnies. It was a real heartbreaker, for sure. Especially now. Referring to his being on the hot seat, Sorrentino grumbled between anguished sobs "an absentee father on the brink of personal disaster suddenly learns his abandoned child holds the key to making everything right. Oh, it's like a movie, like a really beautiful and special movie. I could have been portrayed by a pensive Mark Ruffalo.
Boo hoo diddle boo diddly hooo
."
Dec 21 2028:
Severe Weather Advisory!!
-
by sparky on November 15th, 2022
Due to inclement weather affecting the entire northwestern corner of Massachusetts, tonight's march to Patrick Sorrentino's home on the outskirts of North Adams carrying pitchforks and torches will need to be rescheduled to a later date TBA. We understand that many in the community would like to march on Saturday, but unfortunately that conflicts with the North Adams Ice Dancing Festival. We apologize for any inconvenience this may have caused, and look forward to seeing hearing you screaming your aggrieved and indignant thoughts soon.
Dec 16 2028:
Sorrentino Era Close to reaching Bygone status!
-
by sparky on November 13th, 2022
December in North Adams is the second cruelest month, at least according to our dearly burdened basketball poet, Mr. Patrick Sorrentino. The lack of inspiration on the court, the double digit losses, have the residents of the once friendly little town calling for him to be hung from the Amsler Center's rafters, just like a banner celebrating the 1987 MCLA Mens Badminton is hung from the rafters..maybe they can hang next to one another, I dunno. What I do know is that if this clown
LOSES TO WHITMAN
tomorrow, he's DONE!
Nov 30 2028:
Sorrentino unhappy with nickname
-
by sparky on November 8th, 2022
Thanks to a volley of high-pitched screams and angry shouts, the agenda of a closed-door meeting between the MCLA board of directors and head coach Patrick Sorrentino became public knowledge to the citizens of North Adams yesterday. Sorrentino voiced his displeasure over the fact that his team's starting conference play 0-2 has given everybody in the town license to start calling him "Little Man," which he's always maintained is a nickname he
does not under any circumstances like to be called
. The board's snickering response coupled with knowing winks and nods sent Sorrentino into a blind rage. Eventually, he was told, sputteringly through gales of hyperventilating laughter, that maybe-- MAYBE-- if he rights the ship and gets his squad to above .500, he can be called something else.
Oct 18 2028:
A note of clarification from the MCLA ticket office
-
by sparky on October 27th, 2022
Despite what you may have previously read in some less than reputable publications, tickets for tomorrow's game are available while supplies last to anybody who would like to purchase them. Of course, as with any arena, there are some ground rules at the Amsler Campus Center to insure the safety and enjoyment of our student athletes, spectators, and staff. In light of the false allegations made earlier, MCLA feels it necessary to reprint here, the fine print on the back of our tickets, which reads as follows:
Fans are not permitted to bring into the arena alcoholic beverages, outside food or beverages, bottles or cans of any type, weapons or firearms, furloughed prisoners from Walla Walla state penitentiary, or copies of the poem "Out of the Cradle Endlessly Rocking".