Massachusetts College of Liberal Arts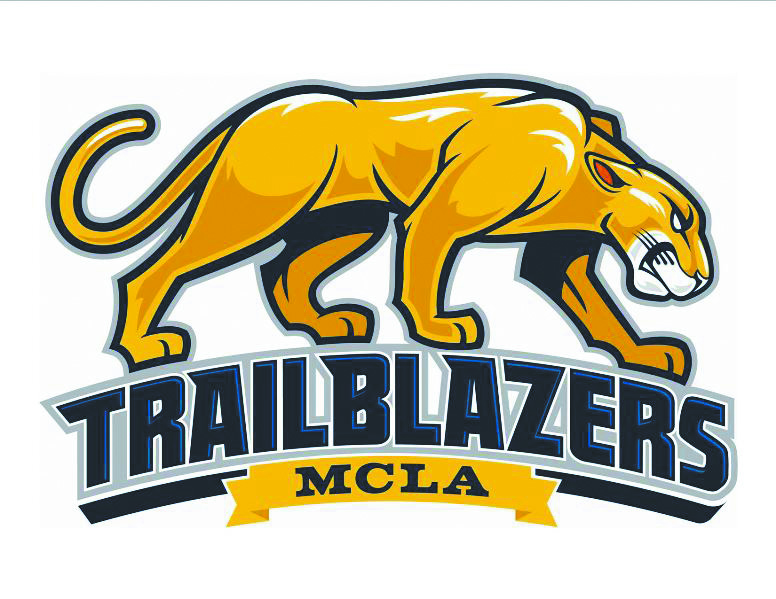 Stuart McCoy - PG
Team: Massachusetts College of Liberal Arts Trailblazers
[ID #826]

Location: North Adams, MA (New England)
Conference: III.3 [Division 1]
President: sparky

[since March 25th 2021 | last seen September 28th 2023]
Rating: 147.89 - Overall Position: #198
Fan Mood: 143.81
Alumni Mood: 84.60
Prestige: 102
Team Notes:
• Aug 31 2034: Promoted to conference
III.3
.
• Nov 12 2033: 2-star prospect
Walt Dill
committed.
• Oct 22 2033: 3-star prospect
Travis Hamrick
committed.
• Sep 01 2033: Promoted to conference
IV.5
.
• Mar 13 2033: Made the division 2 tournament field.
• Mar 11 2033: 2-star prospect
Ted Moore
committed.
• Mar 05 2033: Won the
V.9
conference.
• Feb 05 2033: 3-star prospect
Felipe Mejia
committed.
• Jan 15 2033: 2-star prospect
Tom Gillespie
committed.
• Nov 25 2032: 2-star prospect
Doug Barrett
committed.
Record:
Wins: 0 Losses: 1 Pct: .000 Conf Wins: 0 Conf Losses: 0 Conf Pct: .000 Conf Rank: 15 Last10: 0-1 Streak: L1
Pts Ave: 94.0 - 114.0 Pts Diff: -20.0 Team Power Index: 133.3
Press Releases:
Apr 03 2034:
Zappa shoots over Sorrentino from the inside...
-
by sparky on September 21st, 2023
The saddest words ever heard in Hardwood history. A final last-second shot arching just beyond the fingertips of Milt Sorrentino and finding its way into HWOCBB glory. Queens College will have something to look back on for years to come thanks to that bucket, but what about what could have been? What about an absentee father, who found it was more important to coach some nobody team like Albany State, than catch one of his son's games on the way to the Hardwood Championship? One wonders what might have been if the lad had the benefit of an old man around. And a basketball coach dad at that. With a little nurturing and some fatherly encouragement, Milt Sorrentino's wingspan could have reached 7'4" instead of only 7' 3", and had that been the case, we'd be in the second overtime now. Way to go, Pat. You made Shooter Fletch look like dad of the year.
Mar 11 2034:
MCLA PLAYS HITMAN TO WHITMAN
-
by sparky on September 14th, 2023
MCLA head coach Larry Parrish was all smiles this afternoon after dispatching with his team's archrival. "I can't decide what's better, winning the game, or keeping Whitman from having a chance to taste the luscious fruits of conference championshipdom," Parrish said. While the first half of the game was hotly contested, MCLA pulled away in the second systematically shutting down the opposition with fancy plays, trick shots, tauntS, and vicious lampooning. The most memorable moment being when Whitman's Joshua Bartolini was called for a foul midway through and MCLA's Patrick Berg grabbed the PA announcer's microphone to ask "Bartolini? Don't you mean Fart-o-weenie?"
Whitman, the school named after an itinerant 19th-century hobo, gave only the most half-hearted and insincere handshakes after the game. Some day those sad lads might learn a thing or two about character, but not today.
Mar 10 2034:
Wagoner Overpowers Pauline Pretender
-
by sparky on September 13th, 2023
Tommy Wagoner would never admit that some of the chatter about Sammy Cole being a better hooper may have bothered him, but judging by the absolutely scintillating performance last night in the IV.5 quarterfinals the answer to the question is now crystal clear. In a gem of a game that would have made the immortal Frank Cross jealous (and probably violent as well), Wagoner pulled down something like 30 rebounds and scored around 80 points. It was amazing. If MCLA fans enjoyed watching their team dismantle DePaul, they'll be in a state of catatonic euphoria with a win over dreaded rival Whitman, yes
WHITMAN
, tomorrow.
Mar 09 2034:
Encore
-
by sparky on September 12th, 2023
In the final minute of a tight game, Wagoner on the line shooting two. Business as usual, a look of extreme composure. Often it's the eyes that betray a strange vacancy within. As though an alien soul has taken over, one immune to pressure, to the approval of crowds. The first shot goes up... and in. And in the kids' bedrooms across North Adams, above the glued-together Revell Buick LeSabres, in poster form, he rises up against some guys in a game against Molloy. I don't know where you're from, but such scenes are de rigueur around here. The second shot goes up... and in. A senior now, he'll be drifting off soon to a future unknown to him, and it of him. It may always be this way for this cipher, for this 7 foot banner of greatness, this 7' 155 SI Center we all know and love. One thing is for sure though, with the win he will see the court at least one more time.
Nov 24 2033:
Ted Moore's Pain in the Butt Mom Causing More Problems
-
by sparky on August 14th, 2023
Prairie View A&M will no longer participate in their traditional matchup with MCLA after allegations made by Juana Moore cast suspicion on MCLA's recruiting tactics. As a guest on the
D'Angelo Cherry Hour Podcast
, Miss Moore claimed that the MCLA coaching staff had "found a portal in the system" that allows them to watch Hardwood Online College Basketball's previously clandestinely held high school games. Miss Moore insisted that numerous coaches and administrators from MCLA had been spotted in the stands during her son's senior year of high school. "It would have been nice if a real team had been able to observe Teddy. Maybe then he would have had a chance to showcase his skills for people who know what they're doing." Despite a scintillating 26 pt performance in an exhibition game, MCLA's new player has seen little action thus far.