Penn State Harrisburg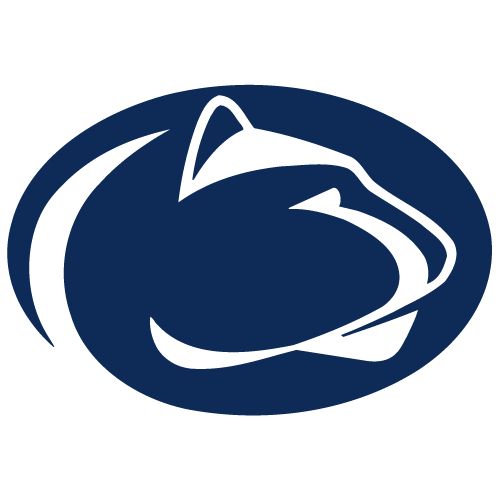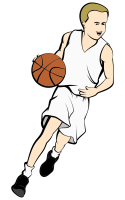 Lincoln Goetz - C
Team: Penn State Harrisburg Nittany Lions
[ID #790]

Location: Harrisburg, PA (Northeast)
Conference: IV.5 [Division 1]
President: Blink 182

[since January 29th 2022 | last seen May 28th 2023]
Rating: 137.93 - Overall Position: #227
Fan Mood: 122.27
Alumni Mood: 105.25
Prestige: 54
Team Notes:
• Feb 19 2032: 3-star prospect
Paul Massey
committed.
• Jan 10 2032: 1-star prospect
Jeremiah Newton
committed.
• Dec 18 2031: 4-star prospect
Jimmy Bergen
committed.
• Mar 31 2031:
Quentin McCarty
was hired as the new assistant coach.
• Mar 31 2031: Assistant coach
Kirk Jeffries
was let go.
• Dec 14 2030: 2-star prospect
Lincoln Goetz
committed.
• Oct 19 2030: 3-star prospect
Alvin Bates
committed.
• Aug 29 2030: Promoted to conference
IV.5
.
• Mar 10 2030: Made the division 2 tournament field.
• Dec 29 2029:
Wayne Foster
was appointed as the new head coach.
Record:
Wins: 27 Losses: 14 Pct: .659 Conf Wins: 20 Conf Losses: 10 Conf Pct: .667 Conf Rank: 5 Last10: 7-3 Streak: L2
Pts Ave: 74.2 - 60.7 Pts Diff: +13.4 Team Power Index: 147.6
Press Releases:
Apr 06 2026:
PSUH Wins Conference for First Time in Program History
-
by Blink 182 on June 30th, 2022
After many years of mediocrity, Penn State Harrisburg finally broke through this season to win the program's first conference title. The Nittany Lions finished
VI.20
conference play with a 26-4 record to secure first place by one game over a very tough
Elon Phoenix
team.
The strong showing was mostly a result of the team's interior presence and a wildly eclectic supporting cast.
#00 Kelvin Owens
won the team's only individual award by taking home All-Conference honors, furthering the notion that PSUH's 2026 success was truly a team effort.
All of Nittany Nation waits with breathless anticipation to find out if this success will be fleeting or sustainable. If past history is any indication, PSUH could be in for rough waters but it won't be due to a lack of effort.
Mar 31 2025:
Owens Earns Freshman of the Year Honors for PSUH
-
by Blink 182 on May 5th, 2022
PF/C
Kelvin Owens
received the mildly prestigious 2025 Freshman of the Year Award today after a decent first season with the team. Even though he only started 21 of 46 games, he still managed to average 13.4 ppg and 7.8 rpg while shooting 61% from the field. Congratulations to Kelvin on a job well done.
Mar 22 2025:
Nittany Lions Complete Unexpected Turnaround
-
by Blink 182 on May 3rd, 2022
One season after finishing with a dreadful 9-32 record, the Penn State Harrisburg Nittany Lions capped an unexpected 30-16 season with a conference playoffs trophy and a Division 3 tournament berth. In the D3 tourney, the Nittany Lions couldn't advance past the first round despite holding #2 High Point to roughly 17 points below its average offensive output Nevertheless, the loss didn't extinguish the excitement for the team's first undefeated conference playoffs since 2002. Congratulations to the players and coaches on a solid season.
Mar 30 2024:
Penn State Harrisburg Crowned "Best of the Worst"
-
by Blink 182 on March 9th, 2022
In a game that was described by onlookers as a "snooze fest" and "laughably unwatchable," Penn State Harrisburg (PSUH) defeated Lees-McRae to win the
2024 Level 51 Invitational Games
. This season, Level 51 hosted Hardwood's least competitive teams, thus making PSUH the unofficial "best of the worst." Considering that PSUH and Lees-McRae entered the Invitational Games with a combined record of 14-68, it was surprising that 7,733 were in attendance, although most ignored the on-court action in favor of texting and power napping.
The final score of 69-55 was a poor indicator of the subpar play. After his team committed 11 turnovers and 19 fouls, PSUH coach Carl Andersen exclaimed, "I'd rather eat fire ants than experience that s--t again."
Thankfully, now that the offseason has started, the basketball world will be free from these two teams for many months.