BYU-Hawaii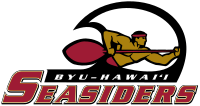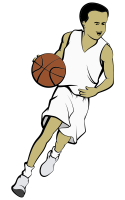 Blake Houser - C
Team: BYU-Hawaii Seasiders
[ID #569]

Location: Laie, HI (Pacific)
Conference: VI.6 [Division 3]
President: Torn_ACL

[since December 22nd 2021 | last seen November 27th 2022]
Rating: 51.46 - Overall Position: #705
Fan Mood: 80.90
Alumni Mood: 99.65
Prestige: 30
Team Notes:
• Feb 19 2028: 2-star prospect
Javon Baker
committed.
• Feb 12 2028:
Randy Duffy
was appointed as the new head coach.
• Feb 12 2028:
Stuart Hulsey
was fired as head coach.
• Jan 08 2028: 3-star prospect
Craig Pepper
committed.
• Mar 14 2027: 2-star prospect
Neil Beam
committed.
• Jan 16 2027: 3-star prospect
Joe Ballard
committed.
• Sep 03 2026: Demoted to conference
VI.6
.
• Mar 05 2026: 3-star prospect
Corbin Erwin
committed.
• Feb 12 2026: 2-star prospect
D`Marcus Baldwin
committed.
• Feb 12 2026: 2-star prospect
Mitch Hobbs
committed.
Record:
Wins: 15 Losses: 17 Pct: .469 Conf Wins: 11 Conf Losses: 11 Conf Pct: .500 Conf Rank: 7 Last10: 7-3 Streak: W1
Pts Ave: 72.3 - 75.8 Pts Diff: -3.5 Team Power Index: 135.2
Press Releases:
Feb 12 2028:
Hulsey retires
-
by Torn_ACL on October 4th, 2022
Our head coach of nearly six seasons, decided to retire Tuesday. Stuart Hulsey posted a solid 125-120 record at the helm, including a run to the round of 32 in the D3 national tournament, and a pair of seasons in Division 2. Over the last few seasons, his recruiting skill has dropped drastically, and we need someone more active looking for talent. We hired 64 yr old Randy Duffy, and we're excited to see where he takes us!
Mar 22 2025:
2025 Season Summary
-
by Torn_ACL on May 3rd, 2022
In our first season in Division 2, I would say it was a definite success. After 2024, we weren't able to recruit anyone. That comes back to bite us in the end, but more on that later. So the season started with 5 amazing seniors all starting and leading the team. Earl George and Brandon Bryant shot extremely well from outside all season. Craig Ren, Shawn Curtin, and the 7-footer Paul Alexander dominated down low. Unfortunately, injuries plagued this team from the start. Our lack of depth hurt this team badly. Our best player off the bench, Louis Kitchen, was injured 5 times over the season. The Seasiders played above average, but not great in non-conference. Then we went 19-11 in conference play. Overall a 26-16 season. We were in the bubble all season, but a couple of rough games kept us out of the tournament. Still, a very successful first season in a tougher Division 2. Unfortunately, due to the lack of recruiting, we have just about no one to replace the seniors. George averaged 24.9 points per game, and that is gonna be missed for sure. We have been extremely busy this offseason. We already have commitments from 7 2-star recruits. 3 JUCO players, 1 international, and 3 high school seniors. Also, we are heavily contacting a pair of other talented players out of high school. Yes, this next season most likely won't go well, but the talent we have brought in will surely lead to a fantastic team in a couple years. LETS GO SEASIDERS!
Jan 11 2025:
Injuries
-
by Torn_ACL on April 11th, 2022
Multiple times this season, the Seasiders have struggled due to injuries. All 5 of the starters have all been injured at some point this season. Most recently, our starting small forward and power forward were both injured, as well as our best player off the bench. This has led to two tough losses in a row. This team's lack of depth has plagued them this season, and I take fault for that. I haven't been as active in recruiting as I should be. Fortunately, we are all healthy for the next game against North Georgia. Lets bring it and get into the tournament field!