Temple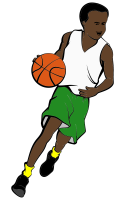 Kirk Shaffer - PF
Team: Temple Owls
[ID #25]

Location: Philadelphia, PA (Northeast)
Conference: I.1 [Division 1]
President: El jefe

[since July 06th 2018 | last seen March 29th 2023]
Rank: #1
Rating: 630.94 - Overall Position: #1
Fan Mood: 152.98
Alumni Mood: 197.65
Prestige: 168
Team Notes:
• Mar 01 2031: Won the
I.1
conference.
• Feb 27 2031: 4-star prospect
Larry Colloway
committed.
• Feb 13 2031: 4-star prospect
Dewayne McAllister
committed.
• Jan 04 2031: 3-star prospect
Luke McFarland
committed.
• Nov 16 2030: 2-star prospect
Brett Blanton
committed.
• Jun 25 2030:
Thomas Schott
was drafted round #2, pick #24 by Houston.
• Jun 25 2030:
Sean Schroeder
was drafted round #2, pick #8 by Charlotte.
• Mar 10 2030: Made the national tournament field.
• Jan 10 2030: 2-star prospect
Blake Craft
committed.
• Dec 27 2029: 5-star prospect
Roger Dawson
committed.
Record:
Wins: 37 Losses: 5 Pct: .881 Conf Wins: 25 Conf Losses: 5 Conf Pct: .833 Conf Rank: 1 Last10: 8-2 Streak: W4
Pts Ave: 88.5 - 65.8 Pts Diff: +22.7 Team Power Index: 161.1
Press Releases:
Oct 10 2030:
Owls soar into Final Four for 3rd time in 5 seasons
-
by El jefe on February 15th, 2023
The 2030 season began with chatter about whether Temple could become the first back-to-back National Champions in Hardwood. With expectations high, the Owls got off to their best start in team history, winning their first 18 games. After some bumps in the road, Temple finished the season with their best Legends standing to-date (2nd, 22-8) and navigated a difficult tournament path to make their 2nd consecutive Final Four, and 3rd in 5 seasons. The journey ended with a loss to eventual national champion ETSU, but the enthralling season left a lasting impression on the fanbase.
Senior superstar Thomas Schott became the first Owl to score 3000 points, finishing his career with 3492 and averaging 20ppg for a 3rd consecutive season; good enough to be drafted in the 2nd round by Houston. In addition, Sean Schroeder solidified his legacy as one of the best big men in school history, averaging a double-double and being drafted in the 2nd round by Charlotte.
Oct 04 2029:
Jingle Owl the Way......to the D1 National Championship
-
by El jefe on December 19th, 2022
Temple has done it! After twice being within a talon's reach of the National Championship, Temple broke through with 101-82 win over the Richmond Spiders thanks to a historic 35-16 run in the last 8:47 that will forever be remembered in Temple lore. The Owls were led by superstar Player of the Tournament and Legends All-Conference SG Thomas Schott who is already Temple's all-time career leader in PPG and is a stone's throw away from being its first 3000-point scorer. Kraig Burgess's emergence during the tourney added another key dimension to the Champs strategy, as did the long-awaited awakening of Allen Heckman who averaged a double-double to go along with 1.7 spg and 1.8 bpg on his way to being drafted in the 2nd Round.
With most of the roster returning, and an expected breakout from the highly touted Quentin Williams on the horizon, Temple has its sights set on an elusive Legends title as well as a feat never before done in Hardwood.....back-to-back National Titles.
Oct 18 2028:
Back in Legends? That's Owl-Rageous!
-
by El jefe on October 27th, 2022
The aftermath of the conference battle in II.2 left many a team in its wake, including several pre-season favorites, but the young Owls were able to grit their way through a gauntlet of strong teams to finish the season in 2nd place and secure their return to Legends after a one-season hiatus. Finishing 9-3 after the injury return of superstar Thomas Schott, the Owls made it to the 2nd weekend of the National Tournament for an 8th time and also received a few post-season accolades in the form of All-Conference nods for Schott and SR Peter Riggins. Riggins capitalized on his strong season by becoming the 2nd Top 10 draft pick in team history, going to the Houston Rockets.
With dreams of banners dancing in their heads, the Owl fanbase is amped up for the 2029 season which seemingly has the highest upside of any Temple roster in HW history. The arrival of 5-star Quentin Williams will only spice-up Eric Stein's rotation soup as the Owls strive to control both ends of the court.
Feb 17 2028:
England inducted into Temple Hall-of-Fame in pre-game ceremony
-
by El jefe on October 5th, 2022
Fans showed up early for Temple's matchup against Amherst to celebrate Geoffrey England's induction into the Hall-of-Fame. A 2-time All-Conference selection and Legends Player of the Year his Senior season, England is Temple's all-time single season and career leading scorer, the first to score over 20ppg in a season (which he did twice) and led Temple to the program's 2nd Final Four appearance. The ceremony included a touching tribute from AC Ben Roach (England's primary recruiter who has grown close to the family), and appearances from Owl Hall-of-Famers Caesar Meza, Andre Cloud, Caesar Cardona and Benoit Ahidjo. England received a raucous ovation and expressed his appreciation for the program and its fans before waxing poetic on the life principles instilled by Coach Stein that prepared him for success playing overseas for Olympiacos B.C. Before catching his flight back to Greece, England exchanged post-game hugs with the coaching staff and President El Jefe.
Apr 05 2027:
Owlets grow up
-
by El jefe on August 26th, 2022
For as expectedly difficult the 2027 season was for Temple, Coach Stein wrapped up the team's exit meeting with a positive outlook for 2028 and beyond by emphasizing the performance of Temple's youth during the season and the conciliatory prize of an Invitational Title. The "Owlets", as the Philly faithful have come to call them, saw Thomas Schott win Legends Freshman of the Year and also became the first Freshmen to EVER lead Temple in scoring as Schott and fellow standout Sean Schroeder tied for the team scoring title. Strong performances in redshirt / invitational games from the trio of "Admiral" Kirk Shaffer, Kraig Burgess, and Benjamin Diamond rounded out the "Owlets" positive returns this season and have president El Jefe hopeful that a return to Legends will happen in the next few seasons.....this time with the goal of winning the conference