Northern Illinois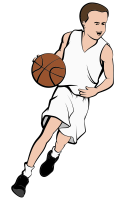 Lemarcus Flowers - C
Team: Northern Illinois Huskies
[ID #219]

Location: DeKalb, IL (Central)
Conference: III.4 [Division 1]
President: Slickandjake

[since March 21st 2021 | last seen January 28th 2022]
Rank: #24
Rating: 194.67 - Overall Position: #96
Fan Mood: 160.41
Alumni Mood: 131.15
Prestige: 72
Team Notes:
• Aug 31 2023: Promoted to conference
III.4
.
• Jun 27 2023:
Hank Peters
was inducted into the team Hall of Fame.
• Mar 12 2023: Made the national tournament field.
• Mar 04 2023: Won the
IV.7
conference.
• Mar 02 2023: 4-star prospect
Dane Dill
committed.
• Feb 09 2023: 4-star prospect
Liddell Gregory
committed.
• Jan 26 2023: 4-star prospect
Stu Scott
committed.
• Jan 07 2023: 4-star prospect
Lane Lancaster
committed.
• Dec 10 2022: 3-star prospect
Lemarcus Flowers
committed.
• Sep 01 2022: Promoted to conference
IV.7
.
Record:
Wins: 9 Losses: 0 Pct: 1.000 Conf Wins: 0 Conf Losses: 0 Conf Pct: .000 Conf Rank: 2 Last10: 9-0 Streak: W9
Pts Ave: 97.4 - 68.6 Pts Diff: +28.9 Team Power Index: 141.8
Press Releases:
Jun 27 2023:
Hank Peters Inducted in NIU Hall of Fame
-
by Slickandjake on January 14th, 2022
Hank Peters finished his career as a statistical leader not only in Northern Illinois history, but Harwood History as well. The Huskies were 134-43 in the four seasons Peters was a starter where he achieved conference freshman of the year, all conference honors all 4 years, and conference player of the year his junior season. He helped the Huskies attain back-to-back regular season conference titles and promotions from LL5 to LL3 his junior and senior seasons. He was also instrumental in back-to-back conference tournament titles his Sophomore and Junior seasons, and led the team to three straight national tournament berths. He ended his career as all-time Huskie leader in Points (3491), minutes (5652), steals (350), FG's (1168), three pointers made (704), +/- (+2782), and POTG awards (44). As of the end of the 2023 season he also holds the hardwood record of 704 three pointers made, 10 ahead of the second place player, and is also 5th all-time in +/- and 19th in +/- per game in a career. He was also just 16 points and 17 steals from making the top 25 all-time leaderboard in Hardwood. He had a career 54.6 eFG% and 46.4 OeFG%, and also finished 3rd in assists, 3rd in FT%, 3rd in FTs made, and finished 9th in 3PT% on the Northern Illinois Huskie all-time leaderboard.
Mar 10 2023:
Northern Illinois Ousted in the Conference Tourney
-
by Slickandjake on January 5th, 2022
The Northern Illinois Huskies were going for their third straight conference tournament title, after having completed back-to-back regular season conference titles. But the 8 seeded Fontbonne Griffins had other plans in the second round.
The Huskies trailed most of the game, but Craig Wyatt hit a 3-pointer at the end of regulation to sent the game to OT. Down by 2 it was Craig Wyatt again who took a 3-pointer at the buzzer and was fouled. Wyatt sank the first two free throws, only to miss the last free throw to send it to double OT. Outscored 15-10 in the final OT, the Griffins emerged with the 117-112 victory.
Coach Jimmie Potter was frustrated in the post game press conference. "We couldn't defend the 3-pointer, and we couldn't defend inside. And while our 3-point shooting was hot, our inside shooting was terrible." Fontbonne shot 54% from the field and from 3-point range, while the Huskies only shot 42% from the field and 3-point range. The season will continue for the Huskies however, as they prepare for the National Tournament where they are currently projected as a 2 seed. The Huskies have been atop the Division 1 RPI most of the season, but the Fontbonne loss has dropped them to second.
Mar 04 2023:
Hank Peters, 3-point King
-
by Slickandjake on January 3rd, 2022
In the Northern Illinois Huskies' 88-79 home win against Fontbonne, Hank Peters made history with 12:47 remaining in the first half. He hit a three-pointer, the 695th in his career, to break the all-time hardwood record for career 3-pointers set by Donnell Wood of Concordia Oregon in his 2005-2009 career. Play was stopped in the sold-out NIU Convocation Center to be able to give the game ball to Peters as a momento. Peters broke down for a few moments as the home crowd gave a rousing standing ovation. He proceeded to hand the ball to the bench and continue play. "I had an off game after that three, it was hard to focus. Setting a hardwood record is incredible, and to set it in front of this crowd I love is an amazing feeling. Many thanks to the numerous assists dished out by my teammates, especially Chase Meyer, Craig Wyatt, and Floyd Kent. I have had a blessed career, and I don't want this to end" stated Peters after the game.
Mar 02 2023:
NIU Recruiting is Complete
-
by Slickandjake on January 2nd, 2022
The Northern Illinois Huskies have finished their recruiting for the season, nabbing their 4th 4-star recruit of the class of 5 and topping the Hardwood recruiting rankings. The class carries a good mix of players for multiple positions. Stu Scott is a 4-star Juco recruit, originally recruited by NIU but went Juco due to academics, and can play both PG and SG. He should help fill the hole left by graduating seniors Craig Wyatt and Hank Peters. Liddell Gregory is also a 4-star recruit who can help fill the guard hole with a decent mid-range jumper, good defense, solid passing and handling, and blazing speed. Lane Lancaster is a solid big man at 6'7" but with a 7'3" wingspan and 40" vertical. He is expected to be a top end scorer, rebounder, and defender. Dane Dill is also a high potential guard who has had incredible development in his career. He could end up a solid all-around guard with the potential to be great in many facets of the game. Finally Lamarcus Flowers rounds out the class. He is expected to end up about 6'10"-6'11" with a good vertical. He is expected to be a strong big man with good scoring and defending abilities, but his rebounding may take some time to develop. With his size it may not matter.
Feb 16 2023:
Art Bell Gets 1500th Rebound
-
by Slickandjake on December 29th, 2021
Art Bell, who became the all-time Northern Illinois rebound leader in the game against Texas State on January 21, 2023, reached the 1500 rebound plateau February 2nd in the win over Greensboro College. "It feels great to be the top of the list, but even better to win. I am sad this is my last season, but hopefully I can get us some more hardware before I pull the jersey off for the last time" stated Bell.