Lake Forest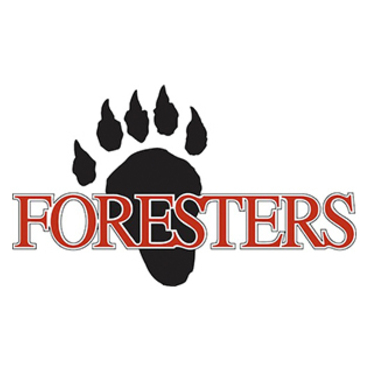 Roland Givens - C
Team: Lake Forest Foresters
[ID #809]

Location: Lake Forest, IL (Central)
Conference: II.2 [Division 1]
President: pagaru

[since March 30th 2021 | last seen March 29th 2023]
Rating: 188.63 - Overall Position: #117
Fan Mood: 86.39
Alumni Mood: 109.10
Prestige: 96
Team Notes:
• Jan 04 2031: 2-star prospect
Nicolás Tapia
committed.
• Jan 04 2031: 4-star prospect
Drew Freeman
committed.
• Nov 23 2030: 3-star prospect
Russell Sala
committed.
• Oct 23 2030: 3-star prospect
George Bundy
committed.
• Oct 08 2030:
Salomon Peralta
was inducted into the team Hall of Fame.
• Aug 29 2030: Promoted to conference
II.2
.
• Jun 25 2030:
Salomon Peralta
was signed as a free agent by Golden State.
• Mar 10 2030: Made the national tournament field.
• Mar 02 2030: Won the
III.3
conference.
• Jan 17 2030: 2-star prospect
Randy Warden
committed.
Record:
Wins: 10 Losses: 31 Pct: .244 Conf Wins: 4 Conf Losses: 26 Conf Pct: .133 Conf Rank: 15 Last10: 3-7 Streak: L1
Pts Ave: 61.1 - 76.4 Pts Diff: -15.2 Team Power Index: 125.6
Press Releases:
Oct 05 2023:
Div 2 conference title aka Chancellor still on the run
-
by pagaru on January 15th, 2022
Although Lake Forest secured the conference title and a promotion, what followed was cataclysmic. Lake Forest Foresters lost in the conference playoff finals to Rhodes, who played a great game by pressuring the Foresters into submission.
After the game the chancellor was seen expressing his thoughts on the pressure tactics by painting his butt purple and pressing it against Rhodes president Voc's car windows. Voc commented on the incident: " I saw his purple butt on my windshield and went after him, but he ran like a cheetah. I tried to start the car, but he had stuffed bananas and fancy lingerie in the tailpipe and got away." Police say it is still unclear, whether the chancellor is on a bipolar manic episode or he has been using too much LSD, which "The Nutty Professor" also known as the quirky estonian Pagaru, has been suppling his players with to keep the energy up. At this moment, the accusation against Pagaru has yet to be proved and the chancellor is still on the run.
Mar 05 2022:
First Conference Title a.k.a Where Is The Chancellor?
-
by pagaru on November 9th, 2021
On this historic day, the Lake Forest Foresters secured the #1 spot and thus their first D3 conference title. When team president Pagaru was asked how the team's recent success came about, the quirky estonian known as "The Therapist" went into a long rant about psychotherapy: "The effect of psychoanalysis cannot be underestimated at this level of basketball. Having the players reflect on their lifetime of failures has really brought a new attitude and motivation to improve". Or as the players themselves put it: "Move on from this godforsaken s***hole and end these god damn therapy sessions!" The chancellor is said to be enjoying the team's and Pagaru's latest accomplishments, although he has not been seen since vandalizing the car of the president at #2 Stevens Institute of Technology and writing "Suck it" and "Lake Forest rulz" on the walls at their campus.
Mar 24 2018:
Road to recovery
-
by pagaru on April 7th, 2021
Last week, the morbid depression that is the Lake Forest Foresters turned a new page with a new president. The quirky estonian Pagaru known as "The Nutty Professor" said he brings a strong expertise in anti-depressants that is sure to benefit this program. The school's chancellor expressed his approval by skateboarding naked through the campus holding a bottle of vodka while wearing a viking helmet and pagaru written on his behind. Commenting on the chancellors support, Pagaru later cleared: "I'm not a viking, I hate drinking and he really shouldn't take those pills with alcohol."